Our Services
Life is rich. And complicated. At Accompany Atlanta, we strive to ease your mind. We show up in critical moments to lend a hand, offer compassion, and advocate for your loved one when you can't be there. That looks a lot like peace of mind.
For our annual fee of $1800, you receive:
On-Demand, Critical Care Support
When an emergency arises, we'll be ready to advocate for you or your loved one effectively, offering compassion and connection during critical care.
Once a friend, family member, or care facility notifies Accompany Atlanta that a client is on the way to the hospital, our on-call critical-care doula puts the client's care plan into action. We'll be by their side, actively seeking to make the client more comfortable and at ease, while waiting on or receiving treatment.

Before and during care, we'll remind our clients and their care team of previous health events, medication history, and current issues, ensuring that they receive the most appropriate medical care possible.

With the client's permission, we'll relay relevant information to family members.

We'll work with family members to help them decide when to arrive at the hospital.
Home Visits
Our home visits usually range from 1-2 hours while our critical-care doulas:
Take time to get to know our clients,

Explain exactly how our model works,

Collect relevant medical history,

Take detailed notes of current prescriptions/OTC medicines,

Discuss comfort measures and create care plan, in case of emergency, and

Provide our contact information and 24 on-call phone number for everyone's peace of mind.
Our critical-care doulas commit to taking thorough notes at this visit, so that our team fully understands the client's comfort preferences, medical history, and care plan.
Monthly Phone Calls
Each month we connect with our clients to ensure our information is up-to-date and:
Ask about any significant changes in medical history or prescribed/OTC medications, and

Offer a friendly and supportive listening ear, being especially attentive to any areas of concern.
How it Works
When A client faces a medical emergency, Accompany Atlanta critical-care doulas show up with compassion to advocate with confidence.
When an emergency occurs, the client, a family member, or a medical facility alerts our 24-hour hotline. Within 1.5 hours (usually much sooner), we'll be at the client's side.
Once there, we commit to obtaining the best possible care for our clients. Our doulas immediately put the client's comfort and care plan into action.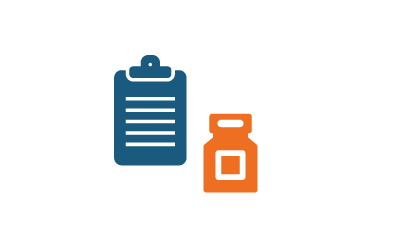 We remind clients of past medical events, current health issues, and other relevant care-impacting information.
And, if requested, we relay accurate information to family members and assist them in deciding when to head to the hospital/medical facility.
Our critical-care doulas do not provide medical care or medical advice. However, Accompany Atlanta prioritizes employing doulas with strong listening skills who are able to effectively communicate with various stakeholders. Our doulas have experience providing personalized care to clients in hospitals and other medical settings. Accompany Atlanta doulas are active and engaged members of the client's care team who never lose sight of the fact that we're meeting our clients in moments of real vulnerability. We want to empower our clients to navigate a difficult experience with confidence, feeling that they're in the presence of a trusted friend.